Sensor defines the sensor and its uses in the particular object.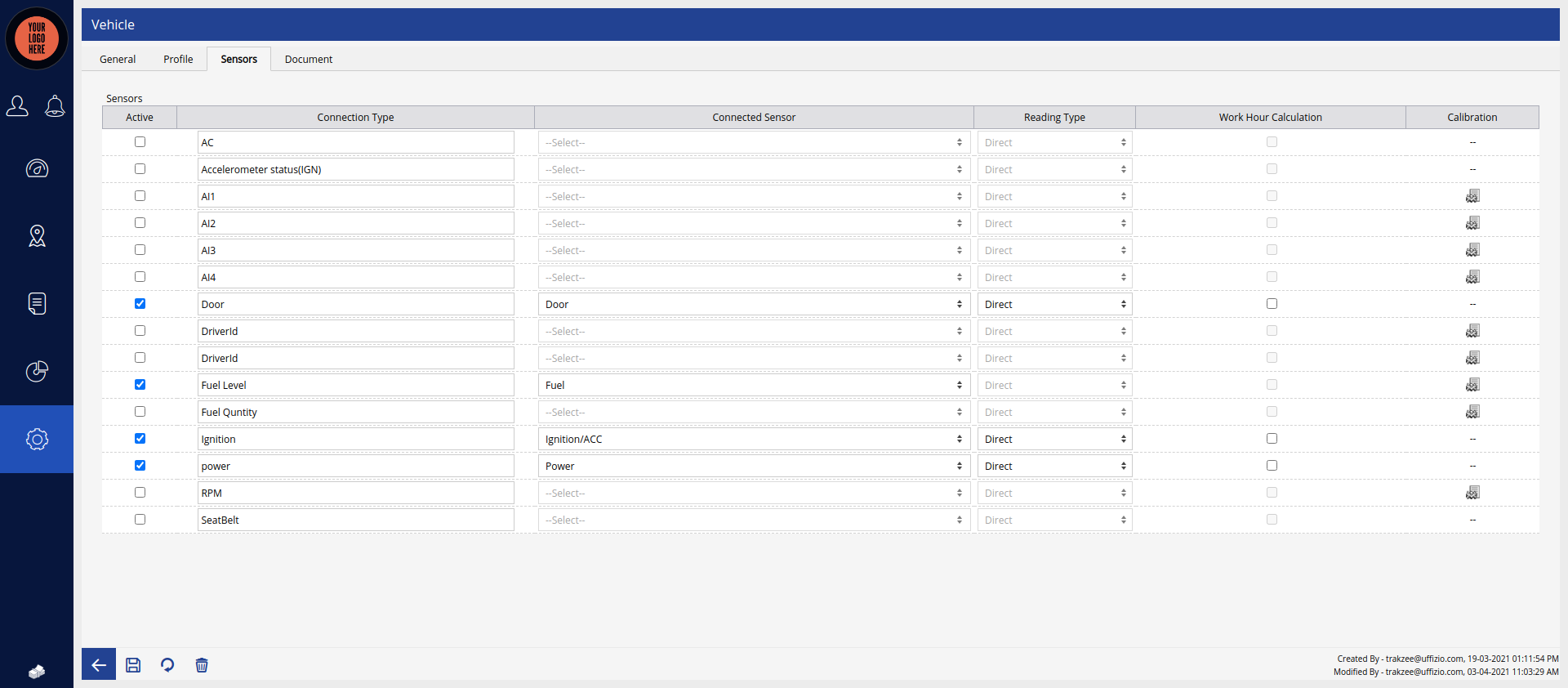 As shown in the above image, once the device type in the General is selected then the user will have to allocate values of Analog/Digital port received from object to their respective Parameter of the platform. Connection Type will list the ports defined in Tracker`s communication protocol like Ignition, Power, SOS, DI1, AI1, etc.
User will have to select(√) that Connection record from Active column like Ignition is selected in the reference image.

Choose the connection with the parameter listed in the Dropdown list of Connected Sensors.

By this, the user can inform the system that it has to consider the selected value(Of port selected in Connection Type) for the Parameter(Like Ignition/ACC) selected in front of the Connection Type.

After performing the above activities, the system will show the value of the selected parameter according to the data received on Connection Type.

In case if the device is sending the opposite value than mentioned in the protocol document, the User will have to select Inverse from Reading Type. So the system will consider inverse value for that specific connection. i.e. If received zero (0) from the device then the system will consider it as one (1) if the Reading Type is Inverse. By default, it is selected as Direct and considers value same as it is received from the device.

If you want to calculate the working hours then checkmark(√) the checkbox.

Then Save the data or reset the data or to delete the data.