The
features
of this E-lock Tracking include real-time tracking, history/playback, geo-fencing, and reports on when the container doors have been opened or closed along with the location, time, and duration.
E-Lock
is an intelligent GPS lock device for asset management systems. GPS-based E-Lock system is an ideal choice for all fleet managers to safeguard their valuable assets. You just need to lock your containers with this E-Lock device instead of a simple traditional lock. And it's all set.
Where to find this option in the System?
This option is available on the tooltip of the vehicle in the E-lock widget and also Dashboard widgets with Analytics Report.
Dashboard Widgets:

E-lock Status




Battery Status




E-lock Violation's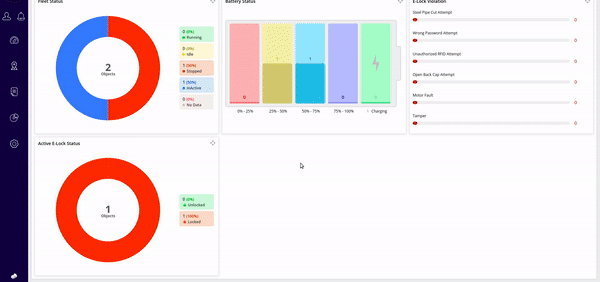 Where to Unlock E-lock in the System?
Live Tracking Screen - E-lock Widget

Where to see E-lock Reports?
Reports are available in Report Menu ---->E-lock Module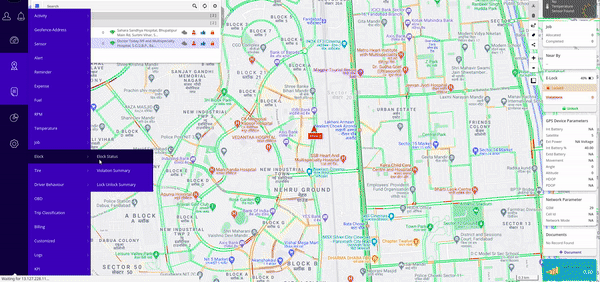 Alerts in the system E-Lock?
ELock Motor Fault

ELock Open Back Cap

ELock Steel String Cut

ELock Unauthorized RFID


ELock Unlocking